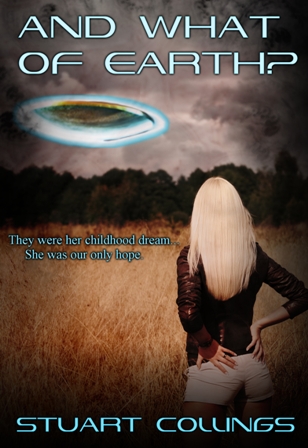 Been living in Ottawa for almost 20 years. (Damn! Are we really that old?!?!?!?!)
After working for the Federal government for 28 years (the last 27 in the Library and Archives), I fell on my sword, along with a number of others my age and volunteered to be laid off (and bought out) so that the "kids" wouldn't have to compete for their jobs. I converted the layoff into an early retirement, so now I can be lazy at home instead of at my office. 8-)
I've written an electronic book and I have self-published it on Amazon for the Kindle, though it's readable with just about any device except Kobo and Nook readers. The title is And What of Earth, and it's aimed at geeky female high school and college students. I've started a blog about the book and the subsequent installments of the series at http://www.thewarriorqueen.net/ . There, people can read an excerpt from the first chapter and post comments and read more about the characters and what will be coming up in subsequent stories.
Amazon will be offering a free download of the novel between March 16th and March 20th, 2013. This will be the only time it will be free -- come April, my exclusivity clause with Amazon ends, and the novel will be available on Smashwords, and, hopefully, Chapters/Indigo, for Kobos and Nooks.
Enjoy!